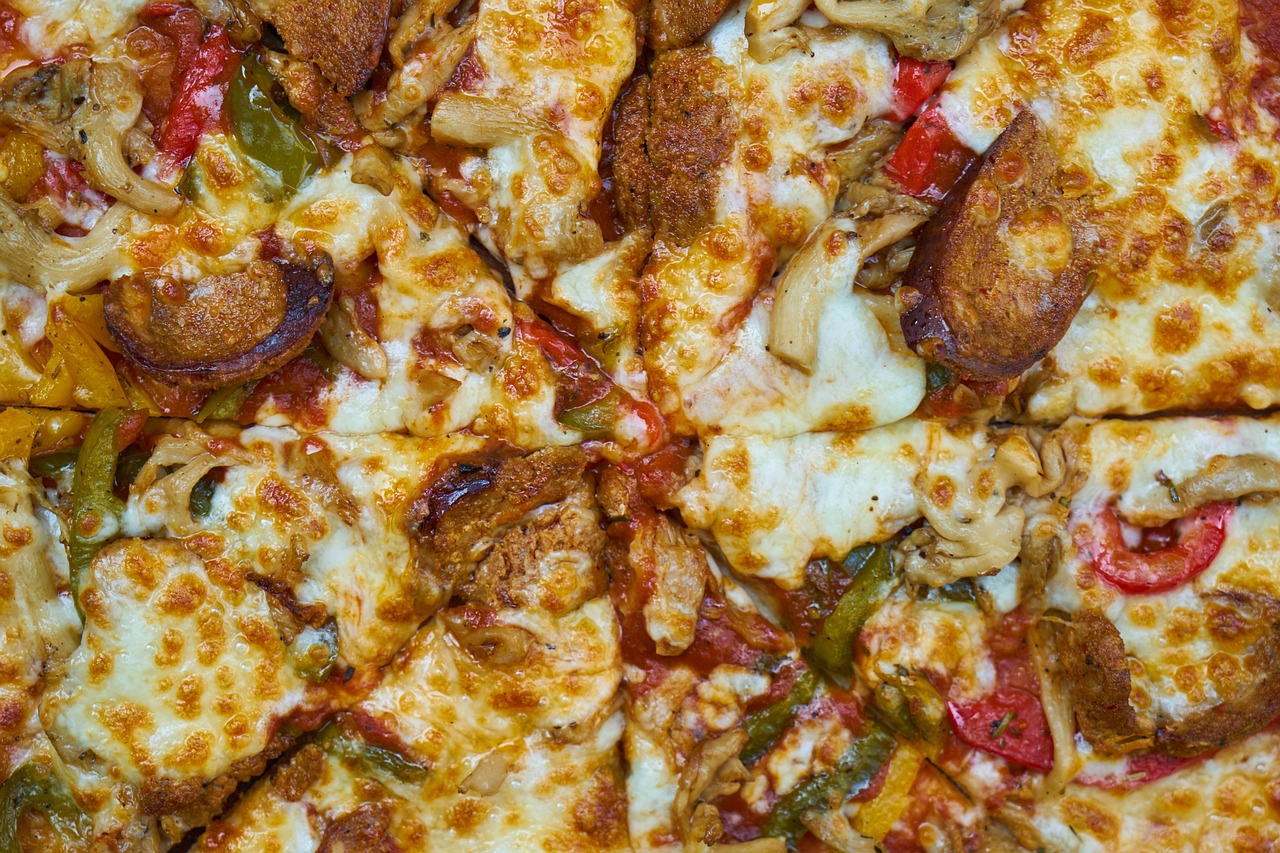 One of the most popular foods in the world is pizza. Although many people think pizza is unhealthy, there are recipes that show otherwise. A lot of pizza toppings are not high in carbohydrates, Therefore, all we have to do is to find different vehicles for the toppings. In this recipe, we will show you how to make a low-carb pizza. This delicious dish is great for the whole family, and it's also a great reason to invite friends for lunch or dinner.
Preparation time: 35 minutes; Cook time: 30 minutes; Total time: 1 hour and 5 minutes; Yield: 16 servings
Nutritional analysis (per serving): 336 calories, 26 grams of fat, 12 grams of saturated fat, 8 grams of carbohydrates, 6 grams of net carbohydrates, and 2 grams of fiber.
Ingredients (For crust):
3/4 cup heavy cream
1 1/2 cups soy flour
3 eggs
1 teaspoon salt
1/3 cup club soda
Ingredients (For sauce):
1/2 teaspoon dried basil
1/4 teaspoon garlic powder
8 ounces no sugar added tomato sauce
3 large Roma tomatoes, diced
1 teaspoon chopped garlic
1/8 cup diced red onion
1 tablespoon olive oil
1/8 teaspoon salt
1/8 teaspoon freshly ground black pepper
1/2 teaspoon dried oregano
Ingredients (For toppings):
Pinch dried oregano
2 tablespoons extra-virgin olive oil
2 portobello mushroom caps, sliced
1/3 cup julienned red onion
1/3 cup julienned green bell peppers
1/3 cup julienned red bell peppers
1/2 cup diced Parma ham
1/2 cup crumbled Italian sausage, cooked
8 ounces pepperoni slices
24 ounces shredded mozzarella cheese
Directions:
First, preheat your over to 375 degrees F.
Now, make the crust: Take nonstick vegetable oil cooking spray and generously spray it on two 12-inch pizza pans. Stir together all of the crust ingredients in order to make a thick, smooth, pancake-like batter in a medium bowl. Spread the batter as evenly and thin as possible over the two pans, using a rubber spatula.
Now, place pizza crusts on center racks of the oven and bake until lightly golden brown and firm to touch, for about 12 to 15 minutes.
Next, remove crusts from the oven and increase the temperature of the oven to 400 degrees F.
Now, make the sauce: Heat olive oil and garlic and sweat onions in oil in a saucepan over medium heat, cooking just until softened and translucent. Next, add diced tomatoes and all the remaining ingredients. Simmer it for about 2 minutes.
Next, compile the pizzas: First spread the tomato sauce evenly over both crusts, and then do the same with the mozzarella cheese. Top first pizza with the onions, bell pepper strips, and mushrooms, and top the other with the sausage, ham, and pepperoni. Sprinkle each pizza with a dash of dried oregano, and lightly sprinkle 1 tablespoon olive oil over each pizza.
Put the pizzas back in the oven to bake until the cheese melts and starts to brown, for another 10 to 12 minutes. In the end, cut each pizza into 8 equal slices.